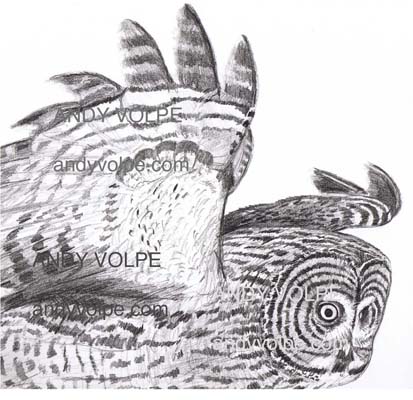 Great Gray Owl
(Cropped image) 16 x 20" Pencil on Strathmore paper.
(Available as a very Limited Edition print of Artist Proofs, signed and numbered 2009.)
This drawing was part of the "New and Revived Works" show at Westboro Gallery in 2009. The original was donated to the Fruitlands Museum in 2010 for their "For the Birds" Art exhibition in collaboration with the Massachusetts Audubon Society - Visual Arts Center, for an Auction fundraiser.